Hi, I'm Milli!
It's great that you're here!
I'm Milli and I live with my dearest friends, Fabian, Sara, and Franz Josef at the hotel, Das Mühlwald. My hedgehog den (from autumn 2021) is located between lots of apple trees. That's really great! Everywhere I go, I find delicious apple pieces, tasty herbs, and lots of yummy things.
I'll tell you a secret – but you can only tell your very best friends, okay? I have magic spikes on my back! I can do magical things with them and take all my friends on magical journeys in my head.
Do you feel like a bit of explorer magic at Das Mühlwald? Come with me, I'll show you!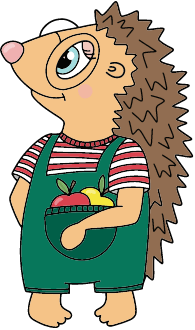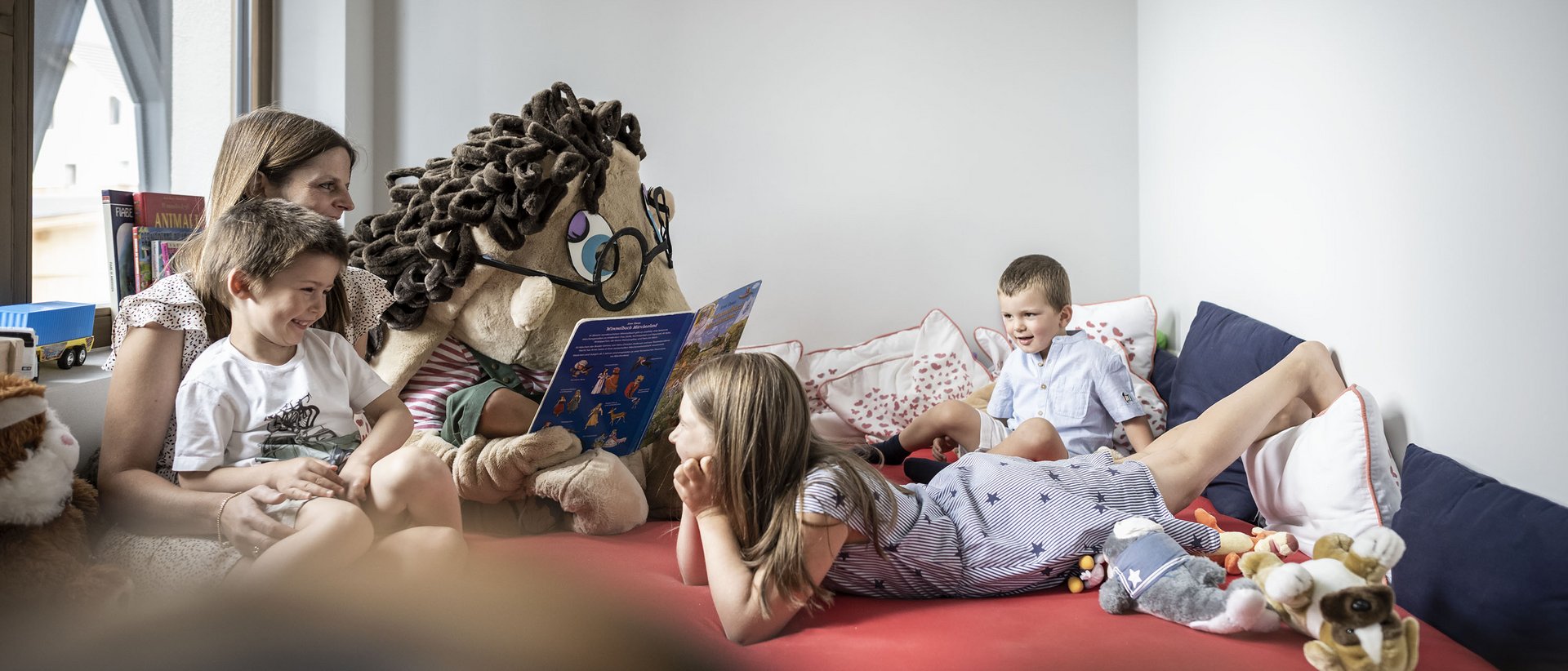 Milli's magic colouring pictures
Milli's magical spikes
Once upon a time, there was a hedgehog named Milli. She had great blue eyes, a pink button nose, and wore big round glasses because Milli always wanted to see everything very, very clearly. Every morning, she slipped into her favourite dungarees, the apple-leaf green ones, and her very favourite shirt with the red squiggles. And after Milli had eaten some delicious apple pieces for breakfast, she set off on a day of adventure. Milli wasn't afraid of anything. Why? Because on her back – besides her long hazelnut hair – grew her magic spikes.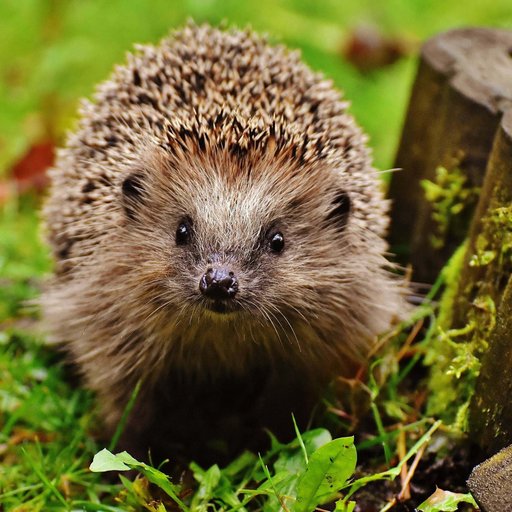 Milli's magical spikes and the animals
Every time Milli touched an animal with her magical spikes, something completely amazing happened: Milli spoke with each animal in its own language. With cats, she spoke Catese, with dogs Dogese, with chickens Henese and with rabbits? That's right, Rabbitese. Milli was very, very curious and fearless so she immediately dashed out of her hedgehog den and ran to her animal friends at the petting zoo. Henrik the rabbit, Hedwig the chicken, and Zäcilia the goat lived there. Everyone called Zäcilia just Zilli, because Zäcilia was a really big name for such a little goat!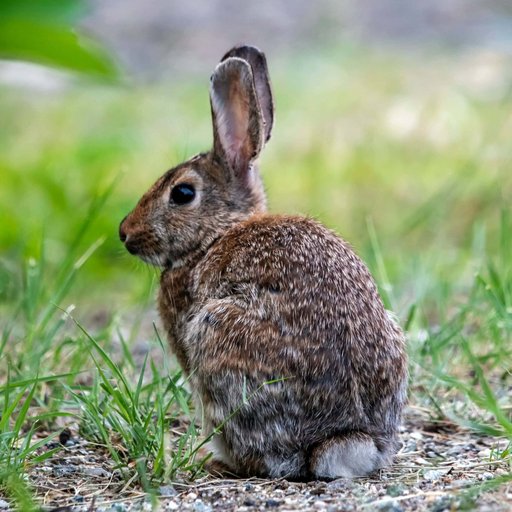 Milli, Henrik, and Hedwig help Zilli
"Good morning, dear Milli!" called Henrik and Hedwig when they spotted Milli in the morning. "Good morning, friends!" Milli called back cheerfully. But – where was Zilli? "Henrik, Hedwig, where is Zilli today?" asked Milli, looking around the meadow. In the middle of the meadow was the cosy stable where her friends lived and right next to it was a big stone that Zilli loved to climb. "Oh, Zilli is kind of weird today." Hedwig crooned worriedly. "She's lying in the stable and doesn't want to come out and play with us even though the sun is shining so beautifully today!". "Yes, that's very strange," Henrik said, wiggling his long, silky soft ears. "What are we going to do?" he asked Milli. "Hmm, let's go ask my human friends! I'm sure they'll know what we can do!"
Do you know what Milli, Henrik, and Hedwig can do to make Zilli feel better?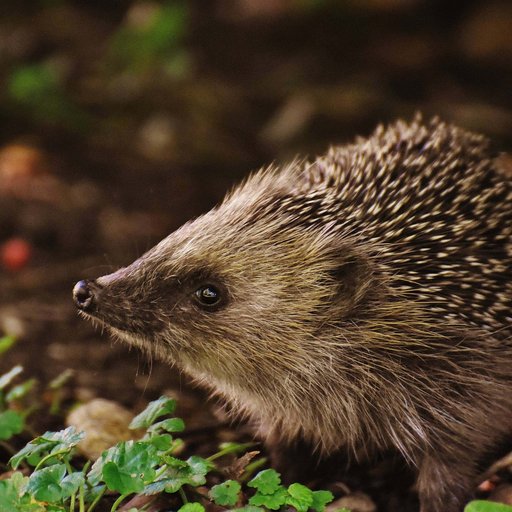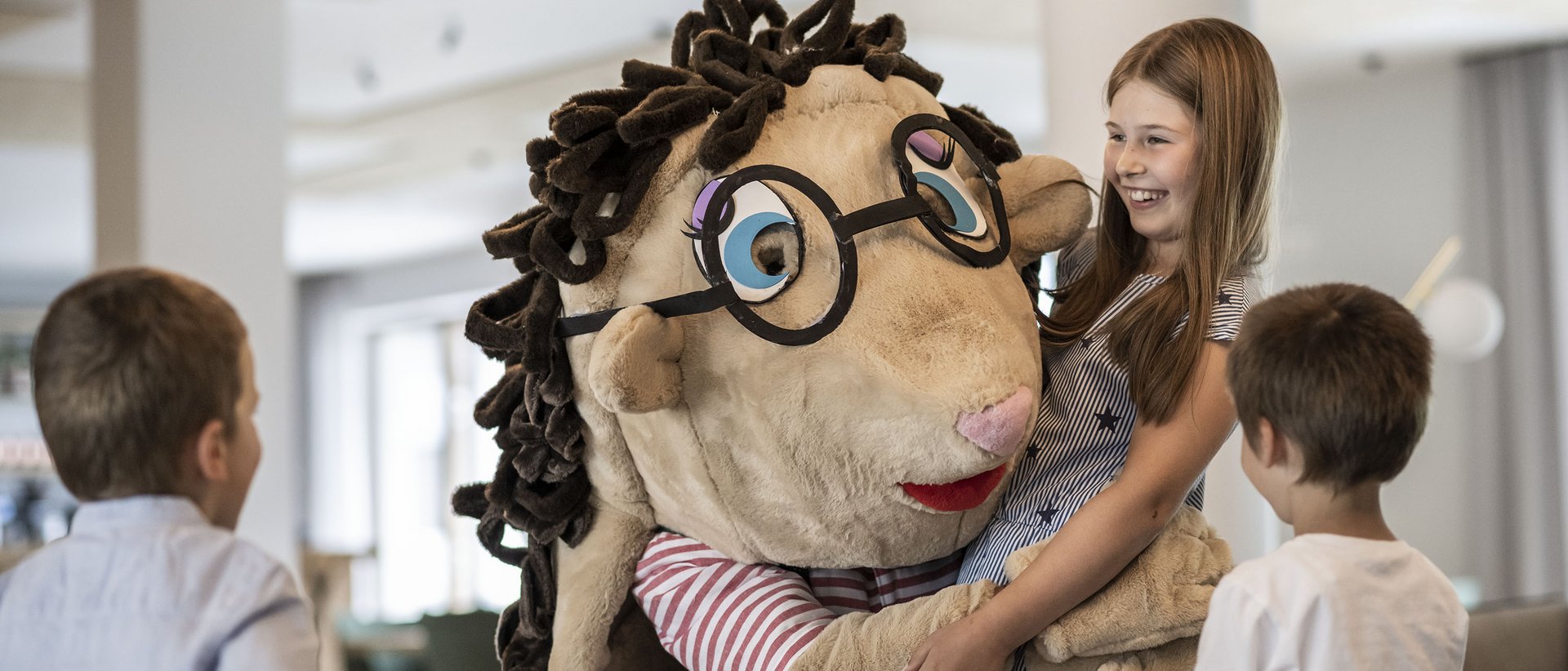 The most beautiful images
I'm Fabian. I stay at the hotel. My mummy and my daddy told me that I can try anything. So, I went to the climbing tower. And I also went in the swimming pool. It was so much fun!! What's my favourite thing of all? Hmm ... the slide, for sure!
Fabian, 3 years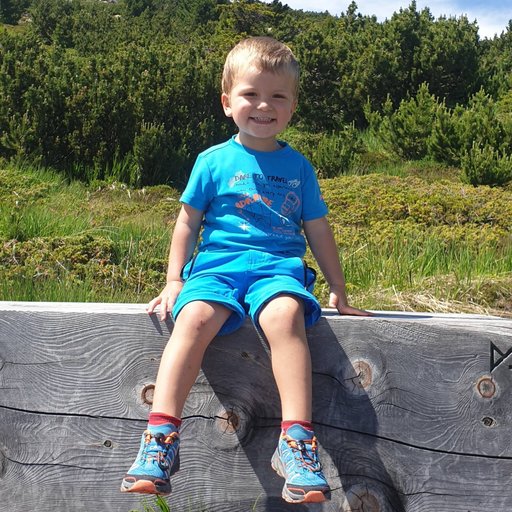 The most beautiful images
The most beautiful place in Das Mühlwald? Definitely the terrace. Sun all day, a wonderful view of the landscape and, of course, the surrounding mountain peaks. Here, I can really switch off.
Sara, host at Das Mühlwald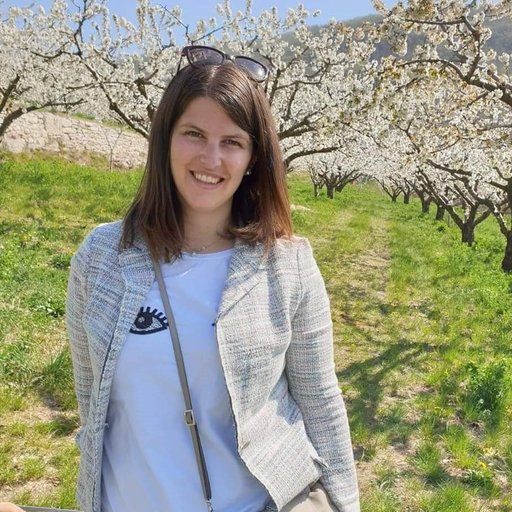 The most beautiful images
My motto: always follow your nose. And where does it lead me? To the realm of the kitchen at Das Mühlwald. Everything there is just one thing: good. Really good. It's a feast for the eyes and a delight for the palate. You'll have to see it for yourself. And taste it!
Franz Josef, host at Das Mühlwald